Program Options
The Study Away Office at Jefferson's East Fall Campus works with many foreign universities abroad in a wide variety of countries around the world!

It is important to understand that due to each program's specific requirements, not all majors here at Jefferson can study at any study abroad program that Jefferson has a relationship with. Additionally, it is important to understand the difference between the variety of program types Jefferson offers. Below is an explanation of the program types available to Jefferson - East Falls Campus students and how they differ. Center City students work with Office of International Affairs and should refer to resources for Center City students or reach out to OIA about their options.

You can view the list of all our programs here: Pre-approved Study Away Programs

Semester Abroad
Spending a full semester abroad is the most common type of program, and is what most people think of when they hear the words "study abroad". During a semester abroad, the student is enrolled to take courses at a foreign institution. The average semester abroad is 15 weeks (about 4 months) and follows a similar academic calendar to a semester at Jefferson - East Falls. Fall semester is typically August/September to December. Spring semester typically runs January to May. Exceptions to this calendar include programs in Australia and New Zealand, as well as some exchange programs in which the fall semester typically runs July to November and the spring semester typically run February to June. During the semester, students are expected to take a full course load of (12-15 credits), which typically includes a mixture of major courses, electives, and Hallmark's courses.
---

Types of Semester Programs:

Jefferson Programs Abroad: Jefferson Rome Semester at UARC in Fall and Spring and the Costa Rica Experience for Health Sciences at CEA San Jose in Fall provide a set course load of Jefferson equivalents immersed in their host culture. A cohort of Jefferson - East Falls Students travel, live, and take classes together as a group as well as with students from partner schools.
It's a great option for students who have a specific program of study and wants to continue their connection to the Jefferson community abroad. Applications for these programs only require unofficial transcripts and no external application!

---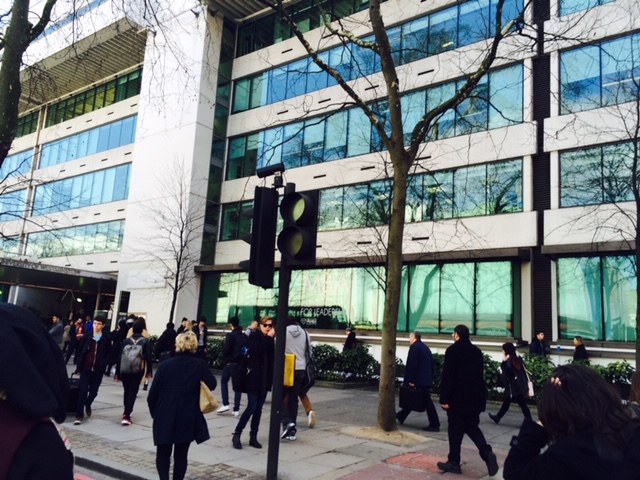 Pre-Approved Study Abroad Programs: Students can study at Foreign Institutions like Glasgow School of Art, Queen Mary University of London, and American Study Abroad programs like the those with organizations such as CEA, CIEE, IFSA and DIS that have been pre-approved for students in specific majors. These programs are run by partner institutions that accept our nominees and have students from across the US and all over the world. Each program is different and course options and student life varies. These programs are excellent options for students who are interested in meeting new groups of people and trying out new types of courses. These programs require an additional application and official transcript and may have higher gpa requirements. Some require portfolio review.
Internship Programs: Some Pre-approved programs like the University of Westminster, QMUL, CIEE Shanghai, CEA Seville, and John Cabot University in Rome have internship options in which students can participate in a supervised internship for course credit. There may be additional application and visa requirements.
---

Exchange Programs:
Students in a few majors can spend a semester as an exchange students at foreign university partners like Heriot-Watt University in Scotland, IE University in Spain, and Koln International School of Design and Detmold School of Architecture in Germany. 1 or 2 selected students will directly enroll in design and electives at foreign institutions, taking classes with local professors and living with local classmates. Students may not have options for Hallmarks requirements beyond language. This is the most immersive experience a Study Abroad Student can have and is great for students motivated to explore and work independently as a local student. These programs require an additional application and official transcript and may have higher GPA requirements. Some require portfolio review.

National Student Exchange:
Students in most majors can spend a semester as an exchange students at a number of schools across North America as part of the National Student Exchange. Students are placed at one of their top choices and have a chance to experience a different region of the country and university community. The NSE has a different deadline and requires an additional application and official transcript. Some schools require portfolio review.

Academic Year Abroad:
An academic year abroad means that a student spends a consecutive fall and spring semester abroad, enrolled at a foreign institution. The student may choose to spend both semesters at the same institution or may spend the fall semester at one institution and then enroll at a different foreign institution (perhaps in an entirely different country) during the spring semester. Academically, spending a year abroad can be challenging. Students must still take a full course load each semester and must complete all of the courses required for graduation. It may not be possible in some majors. Any student who wishes to spend a year abroad should begin planning as early as possible to ensure all course requirements are met.

Summer Abroad (Great option for Grad students, pre-Med, pre-nursing, athletes). Students are not required to take major courses during the summer and instead may take electives or liberal arts courses, depending on what they need. This flexibility allows students to explore a more extensive and diverse list of destinations in which to study. Summer programs tend to be shorter than a full semester abroad, averaging 3 to 5 weeks in length, although some programs are as long as 10 weeks. While students still apply with Study Away (in addition to an external application with their program) and are billed through Jefferson. Cost and financial aid work differently than semester programs. External scholarships are often still available. Students should discuss program costs at their appointments with Study Away staff and gather information on program costs and aid for their reference and to share with family for planning.


---
(Great option for Grad students, pre-Med, pre-nursing, and athletes)

Short courses are (as the name suggests) our shortest study abroad program, in terms of the length of time the student spends abroad. Short Courses are Jefferson courses, developed by Jefferson faculty, which include a 1 to 3-week international excursion that allows students the opportunity to learn a particular subject from a foreign perspective. These courses may be developed for a specific major or may be open to all majors. We also offer Short Courses for students of all academic levels: freshmen, sophomores, juniors, seniors, and graduate students. Each course is typically worth 3 credits and is treated just like any other course as far as the University's policies on billing, attendance, grading, etc.

Special Approval
If you have an interest in a specific region or program and can't find it among our approved options, schedule an appointment to discuss the Special Approval process with the manager of Study Abroad. Under special circumstances, students can apply for individual approval for new programs with the completion of a Special Approval proposal that will be reviewed by the academic program, Study Abroad Committee, and Provost's Office.