FAQ: Center City Foerderer Awad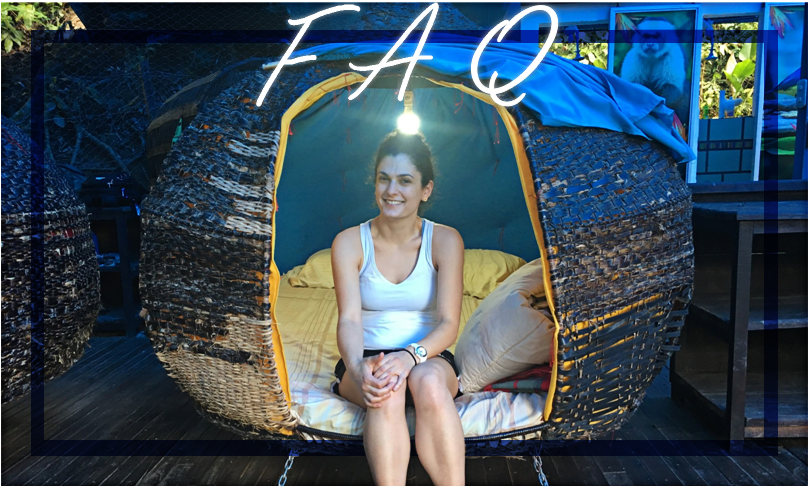 Yasmine Koukaz, SKMC'17
Frequently Asked Questions
Application Materials
How many recommendations do I need and how do I submit them?
You are required to submit one faculty recommendation which must be completed by your Jefferson mentor. Recommenders can submit the form electronically through the Study Abroad website.
Explain the budget sheet.
The budget sheet includes more categories than the award will pay for, and is designed to allow you to think about all the expenses you might encounter during your travels.
How detailed do I have to be in my entries?
Provide as much information as you can.
Do the listed expenses need to be exact?
Estimates are fine.
If I don't have a confirmed response from my program, may I submit what I have and send my acceptance later, when it arrives?
Yes, submit everything you have by the deadline and add the missing documents as soon as you have them (no later than 2 weeks). Once the committee review process has begun, however, additions will not be accepted.
May I change destinations if conditions in my original country of choice become less stable?
Occasionally an area will become less than advisable for student travel. In such cases, changing your intended location is actually encouraged. The Foerderer Funds cannot be used for travel to an area for which there is a State Department Travel Warning or where there is a war.
Will you accept applications after the deadline?
You must submit your answers to the basic questions on time. If you have extenuating circumstances that require extra time to provide supplementary materials, extensions may be granted for the submission of those materials.
---
Application Process
How many people apply per cycle?
It varies from year to year. Minimum has been 16, maximum 66.
How are recipients chosen?
Applications are reviewed by a committee after interviews are held with all eligible applicants. The process takes into consideration various factors, including the relevance of your proposed plan to your future in health care, the site's level of development and security, your previous study abroad experience, financial need and the details of your program.
How competitive is the process?
There are many more people who apply than there are funds available. Generally, students are applying for two or three times the amount of funds available. It is very competitive.
What are the determining factors for awards?
The committee is looking for a complete application, a thorough description of the program, the level of development of the country, and an idea about how this training will impact your life as a health care provider, educator, or researcher in the future. Need does factor into the award amount.
Preparing to Travel
Do I have to get evacuation and repatriation insurance?
The Foerderer Award for International Study committee requires you to purchase this kind of insurance. Jefferson has contracted with CISI as a reasonably-priced option with excellent coverage. Access to sign up is located in the Travel Registry section of the Study Away website.
Do I need to purchase health insurance to cover the time I am abroad?
Health insurance may be covered by your regular policy. Call your insurance agent to determine how a claim is handled while you are abroad. If your policy does not cover you while abroad, you need to purchase a policy. The CISI policy mentioned above is optimal.
What about vaccinations?
Jefferson Travel Medicine can tell you about the vaccinations necessary for your destination. They are located at 925 Chestnut Street and can be reached at 215-955-0860. The CDC website also has information.
---
Returning from Travel
What are the requirements upon return?
Submit an online journal/report of your trip (see Guidelines for Final Journal/Report)

Do a presentation or poster session. Students in JCLS, JCRS, JCHP, JCP, JCPH and JCN need to make arrangements to present within their own school.

Submit original receipts to OIA@Jefferson.edu. Receipts are due no later than one month after travel and must total at least the full award amount.
Why do I have to keep receipts?
When you return, you will need to complete a travel expense form and attach receipts to collect the remainder of your award. Do not worry about keeping every receipt. Keep only those that cover your award amount. If you are unsure if your receipts are acceptable, please contact OIA@Jefferson.edu.
How can I help other students?
Write a helpful and detailed journal/report

Do a presentation

Keep in touch with the Office of International Affairs (OIA), in case students wish to contact you to ask questions (Provide a permanent email contact address for future students to use).