Financial Planning and Scholarships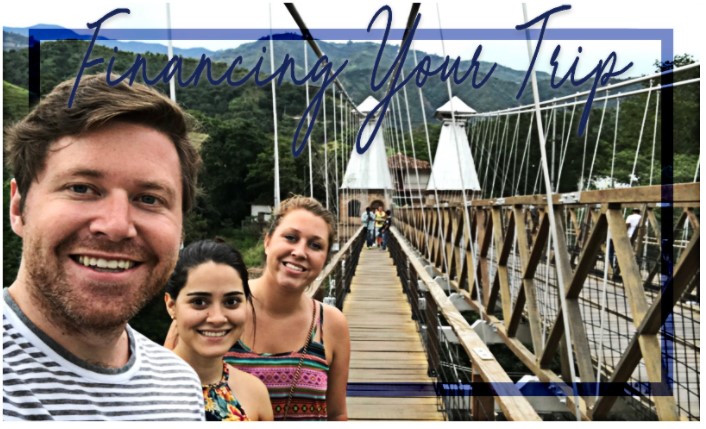 Study Away is possible on a wide variety of budgets. Here are some tips on how to manage your finances for your Study Away experiences and apply for scholarships.

Make sure you understand the Study Away Financial Policies.
Tuition and housing (except NSE, IE, and KISD exchanges) are billed through Jefferson like a semester on campus. There is no additional fee to apply or program deposit due to Jefferson. All Jefferson students who participate in our Study Away Program will pay Jefferson tuition and most financial aid remains in effect. However, if you select a program with tuition greater than that of your Jefferson Tuition, you are responsible for paying the difference. The cost of housing varies by program and typically costs between $3,500 and $6,000. If you withdraw after committing to the program, fees for withdrawal can apply. All students who have university-issued Financial Aid can use it to support a portion of their study abroad bill. Should you need to request additional aid to help cover your study abroad fees, depending on your eligibility, you may have an opportunity to increase your aid (primarily loans) prior to receiving your university bill. Aid is distributed according to Jefferson's Academic Calendar, which may differ from your program's calendar.

Make sure to review the cost sheets on your program's page on the Jefferson Study Away website.
Note: The Study Abroad Office cannot answer specific questions about your financial aid package or eligibility. These questions MUST be directed to the financial aid office. . For more information on study abroad and financial aid, please contact Lisa Cooper in the Office of Financial Aid at lisa.cooper@jefferson.edu.

If you are studying at Jefferson under The Tuition Exchange Program or if you are dependent of a Jefferson Faculty or staff person, other financial policies apply. Please schedule an appointment with the Study Away Director to discuss your options. Mention that you participate in the Tuition Exchange in the meeting notes.

Understand and plan for additional expenses
There is an $800 non-refundable administrative fee and required travel health insurance that will also be included in your Jefferson bill for your semester abroad.
Information regarding additional costs (visa fees, airfare, food, etc.) can be found in your program's printed brochure or on the foreign program's website. The study abroad provides "cost sheets" to help you budget. See here for general costs and billing breakdowns: General Cost.pdf

Program-specific cost information can be found on your program's brochure page and in your Study Away online application.
Once committed the Study Away fee is non-refundable. Your host programs withdrawal fees also apply. Housing cost varies according to programs' options. Students may be required to pay the refundable deposits directly to the program. Students who change their housing will have their Jefferson bills adjusted accordingly.

Students are responsible for arranging their own flight, as well as cost of personal travel, meals, local cell phone, and other expenses. Books and class supplies are mostly provided. Student aid is disbursed according to Jefferson's academic calendar (Fall, Spring, Summer I or Summer II)
Summer Term Away
Summer Away Students will pay the tuition charged by the host program, the Study Away Administrative Fee of $500, and international health insurance. Like the semester, institutional fees are billed through Thomas Jefferson University and other costs such as airfare and meals would be paid out of pocket. While there may be program-specific scholarships, students should discuss their aid package with the financial aid office before applying any aid to their summer bill. Availability of aid is determined by a number of credits (at least 6 to access financial aid through Jefferson) and their academic year aid package.


Please refer to the Summer Cost guidelines here: Gen Summer Cost 21.pdf

Talk to Peer Mentors, friends, and family about budgeting and make a plan
Your peers are a good resource about the most recent costs of living as a college student in your host country as well as ways to save money. Do keep in mind that every student's budget is different. Cooking meals instead of eating out, taking public transport instead of traveling, and doing weekend day trips or visiting local tourist sites instead of flying for weekend excursions are all smart ways not only to cut costs but also to integrate more into your host country. We'll present additional tips at orientation events and programming throughout the year.

Additional scholarships and funding
There may be additional external or program-specific scholarships you can apply as a supplement to your financial aid package. These can be competitive and require applying well in advance. Make sure you alert the Study Away Office and your advisor that you are applying so they can nominate you or write recommendation letters!
Foerderer Award for International Study
(Center City)
The Foerderer Award for International Study is available to students in good academic standing in SKMC, JCLS, JCHP, JCN, JCP, JCPH and JCRS who wish to enhance their educational experience by studying outside the United States for a period not less than 3 weeks and not exceeding 10 weeks. To apply, click on "Programs" on the left hand menu. Various program types are eligible for Foerderer Award funding, including Jefferson programs and those offered by approved program providers. Individual programs must be affiliated with one of Jefferson's Global Centers.
Northwestern Center for Global Health
Offers a variety of funding opportunities to support the field of global health research. Fogarty also offers a variety of resources for those seeking global health research funding across NIH, and from other organizations.
Rutgers
Provides a plethora of information and organizations with funding opportunities relating to Global Health.
The grants, awards, and fellowships on this NIH website may be of interest to those considering a career in international health or taking on significant international projects.
Infectious Disease Society of American Education and Research Foundation offers summer scholarships to medical students in U.S. medical schools with mentorship by an IDSA member or fellow. The scholarship activity must focus on pediatric or adult infectious diseases and may involve either clinical or research activities.
Offers ideas for creative funding and lists some helpful funding directories.
A comprehensive database of funding sources and international health opportunities.